Today, we want to introduce you to our all-new ArtCafe VIP Membership. Whether you are already part of our ArtCafe family or are thinking about your very first session with us, check out what we have to offer for our VIPs.
Since one size doesn't fit all, you'll have the option to choose between THREE LEVELS.

SILVER
1-2 Sessions Per Year
Box With 10 Matted Portraits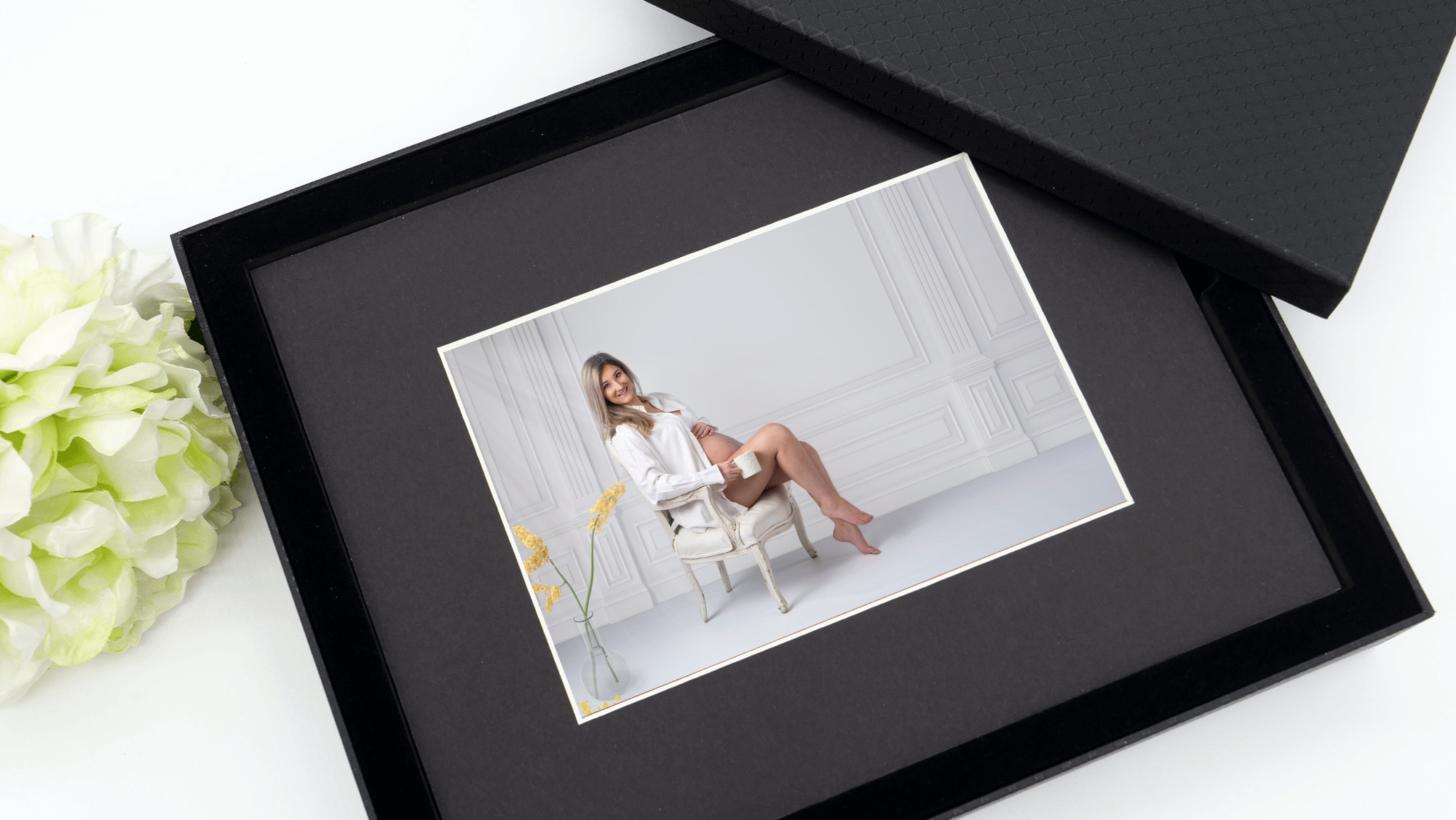 GOLD
2-3 Sessions Per Year
Window Portfolio Box with 20 Matted Portraits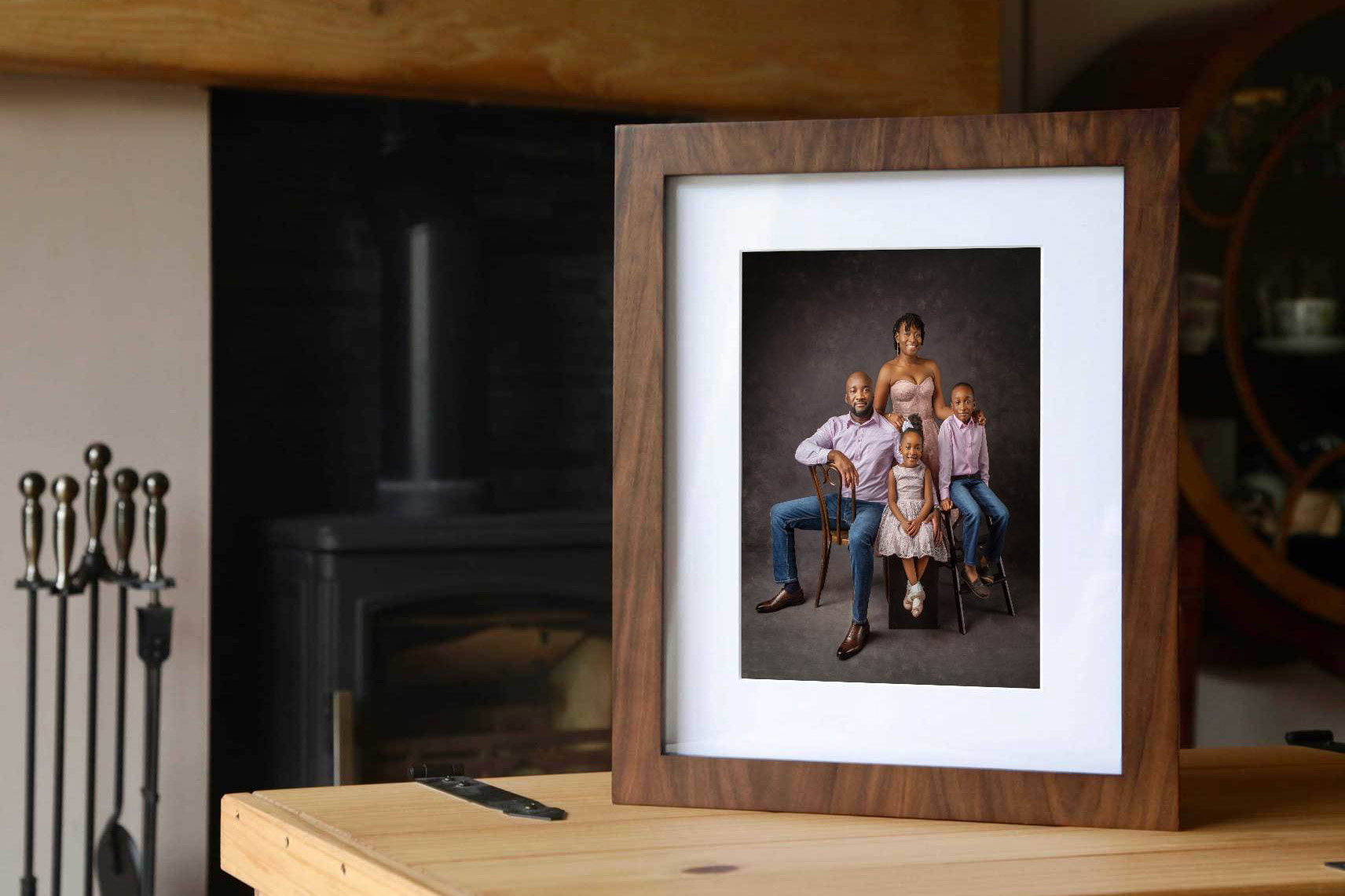 DIAMOND
3-4 Sessions Per Year
Portfolio Window Box With 30 Matted Portraits
We chose our portfolio boxes for our VIPs since they are next to wall art, the most popular product in our studio. The flexibility of safely storing and displaying your photographs and artwork in one place is a winner for many of our clients.
We offer a wide variety of session options, from maternity, children's, and family portraits to themed sessions like Christmas, Fairies, Superheroes, Mermaids, and more. Since all of these sessions are included, becoming an ArtCafe VIP has its advantages.

NO Session Fees – You sign up for ONE to FOUR sessions of your choice (depending on your membership level) within one calendar year WITHOUT paying any session fees.
Lower Cost Per Image – Reduced per-image pricing, no matter how many images you choose per session.
Mix And Match – Collect images from several sessions throughout the year in ONE portfolio box.
Priority Booking – You are guaranteed a spot for the sessions of your choice on the days they are offered.
Locked-In Pricing – Your investment in additional products will not change during your membership year.
It's not too good to be true! No session fees, a beautiful product including your family memories that also acts as a storage and display option, priority booking so you'll never miss your favorite sessions, and more. What's not to love?

How much is the VIP membership cost?
Let's chat about YOUR vision of how you would like to capture the precious moments of your growing family. From your pregnancy and your child's first steps to the days of celebrating milestones, these memories will last a lifetime. Having a visual reminder of the moments that have shaped your family is a wonderful way to reflect on your time together and cherish the memories for years to come. So give us a call at (703)728-4610 or email us at [email protected] with a good time to reach you so we can brainstorm which membership level fits your unique needs.
Which sessions are included in the VIP membership?
Everything in our ArtCafe Couture category, like Maternity, Children, Family, and Beauty Portraits & Business Headshots. We also include many Storytelling Sessions like Christmas, Holidays, Fantasy Sessions, Vintage Baseball, Magical Snowman, and more. The only exception is our Magical Santa Sessions. So, there's so much to choose from, and you can mix and match any of these great sessions throughout a calendar year.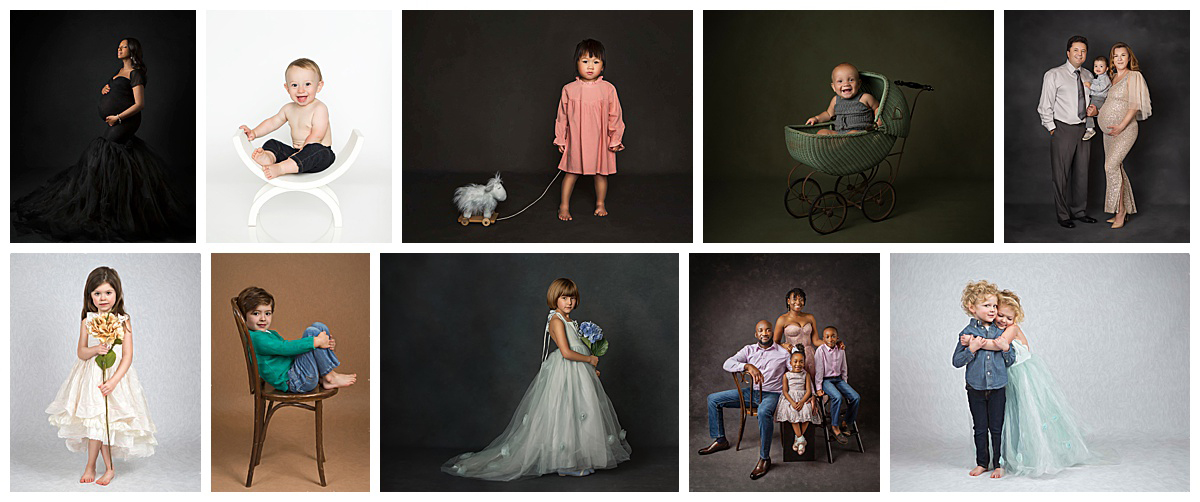 How do I book the sessions I'm interested in?
If you are interested in a Legacy Session, please call or email us to discuss the details. If you're looking for a time-sensitive session like maternity, make sure to be in touch at least 3 to 4 months before your due date. While we try to accommodate you and get you on the calendar, life happens, and you might miss out on these precious memories of your pregnancy.
Our Storytelling and Themed Sessions will be announced well in advance, and our VIPs have first dibs on scheduling their sessions.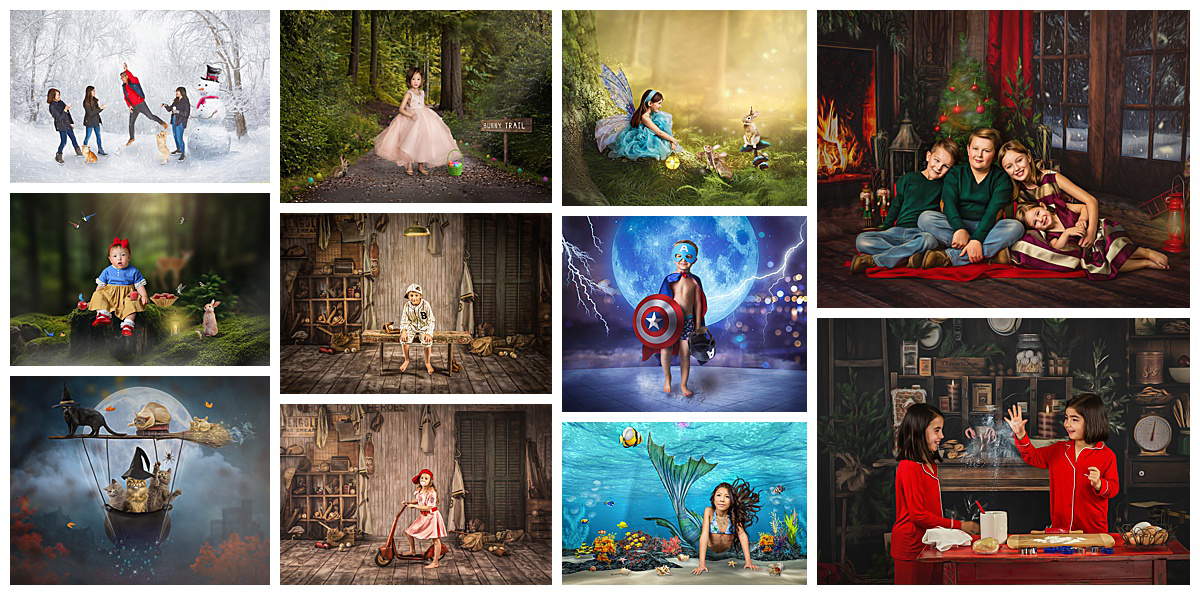 If I'd like a wall portrait from one of my sessions, can I switch it out for some of the matted portraits in my portfolio box?
You always have the option of purchasing additional products like wall portraits, holiday cards, etc. For example, let's say you come to the studio for a fairy or mermaid session, you'll receive the matted images for your box, but you can also purchase a wall portrait for your child's room. Or if you choose one of our Holiday sessions for your family, you'll have the memories in your portfolio box, but you can also have us take care of your Christmas cards, gifts for family and friends, wall art, etc.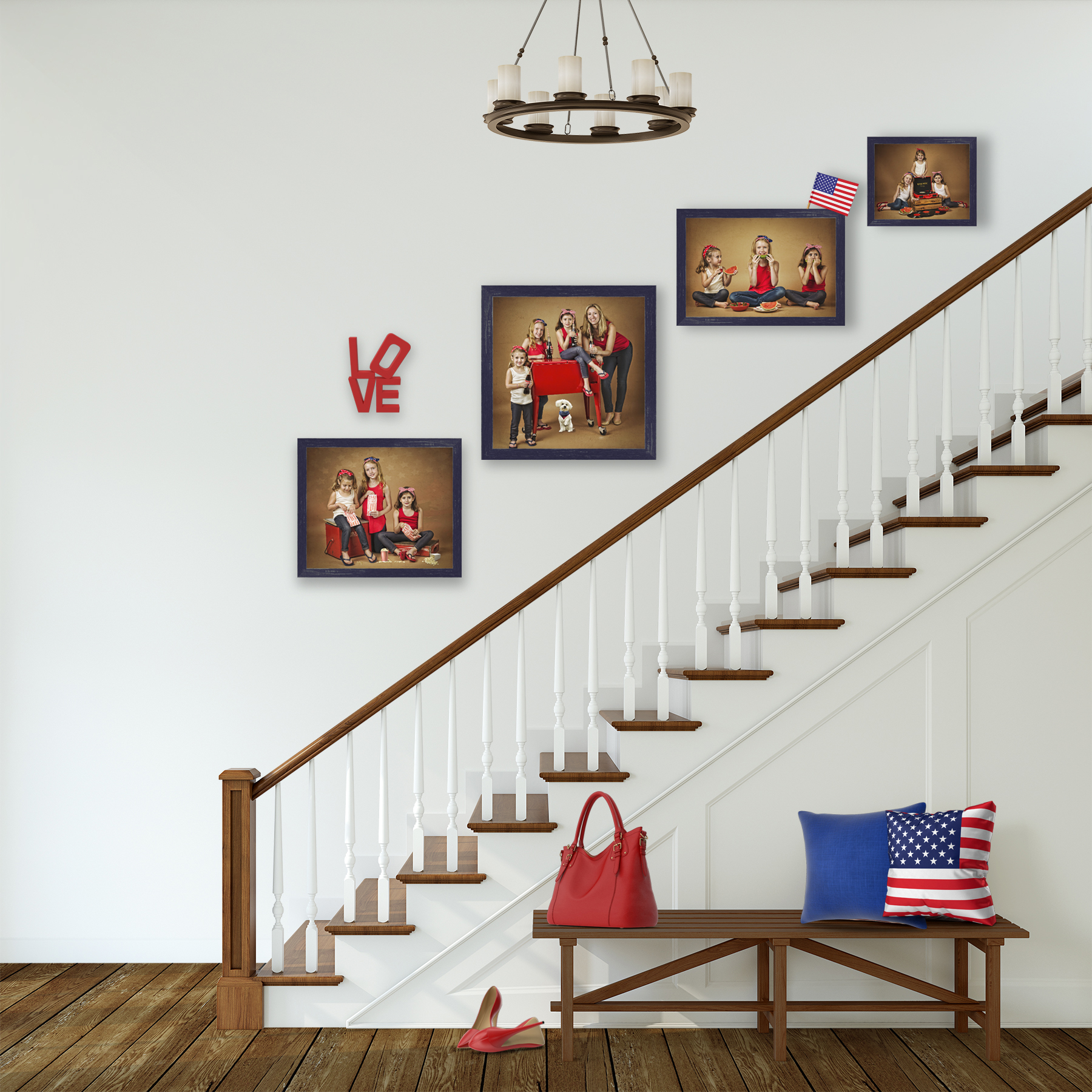 At our studio, we offer more than just photography services. We love to get to know our clients and create custom artwork that can be cherished for a lifetime. We are all about capturing memories and preserving them through various printed media, from wall portraits to customized storybooks.
We understand that photography is more than just providing you with digital files. It's about capturing emotions, feelings, and memories, and you'll be proud to display your portraits throughout your home to enjoy them every day. That's why we strive to make our studio a place where you can create meaningful memories and share them with your family and friends.

We are passionate about helping our clients create something beautiful and lasting. We'll work with you to create a custom package that fits your needs. Contact us today to learn more about our VIP Membership and how we can help you to get the portraits you want and deserve.