Every year, as the days get colder, we all look forward to the arrival of the holiday season and Christmas. And why not? Christmas is a time for joy, magic, and wonder.
It's also a time for telling stories. We've all heard them: the story of how Santa came down the chimney, how Rudolph got his red nose, how we should all be good little boys and girls so that we may receive presents on Christmas morning.
But what if there was more than one way to tell these stories? And what if you could capture those stories in photos that are so beautiful they'll take your breath away?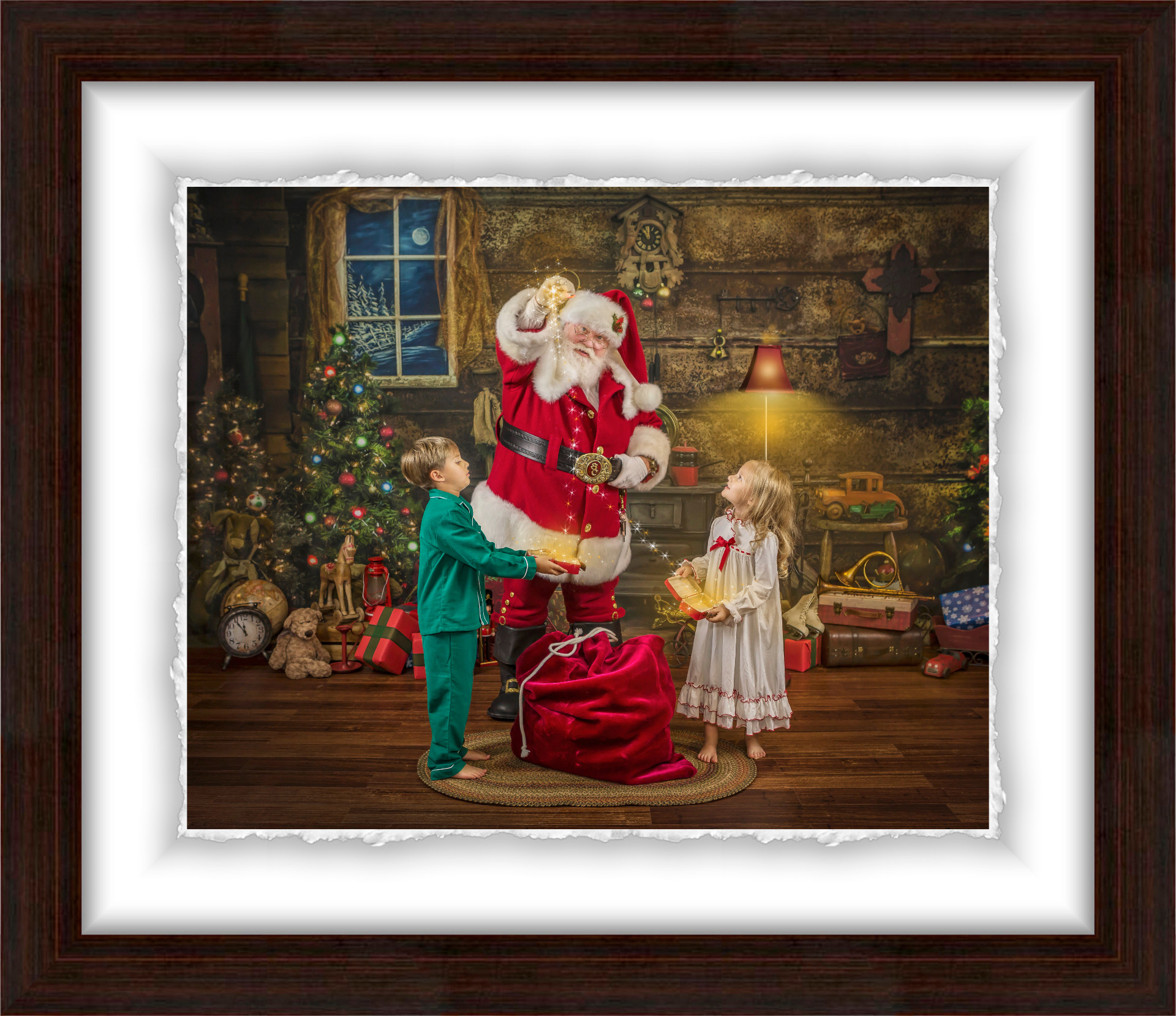 That's where ArtCafe Photography comes in! We specialize in creating fine art portraits with Santa that capture your family's most magical moments. We turn them into wall art that will ensure your family's most treasured memories are preserved in stunning detail.
We believe everyone deserves to feel like they're part of something special—like they're part of a story that only they can tell. That's why we work hard to make every session feel magical. We want our clients to feel like they're stepping into another world when they step into our studio.
Whether it's your child's first picture with Santa or you are a family who wants to capture the magic of Christmas year after year, we have a magical solution for you.

Santa will be in the studio this year on the following days only:
❄️ September 24th & 25th
❄️ October 21st – 23rd and
❄️ November 11th – 13th
Your Studio Visit Will Include:

🎅🏻 Pre-Session Consultation & Beautifully Designed Set
🎅🏻 Photography Session With Kerstin
🎅🏻 Use Of Our PJs, Nightgowns, And Props
🎅🏻 Hour-long Private Visit With Santa Claus, Including Milk & Cookies
🎅🏻 A Meaningful Gift For Your Child To Take Home
🎅🏻 Personalized Portrait Reveal And Ordering Session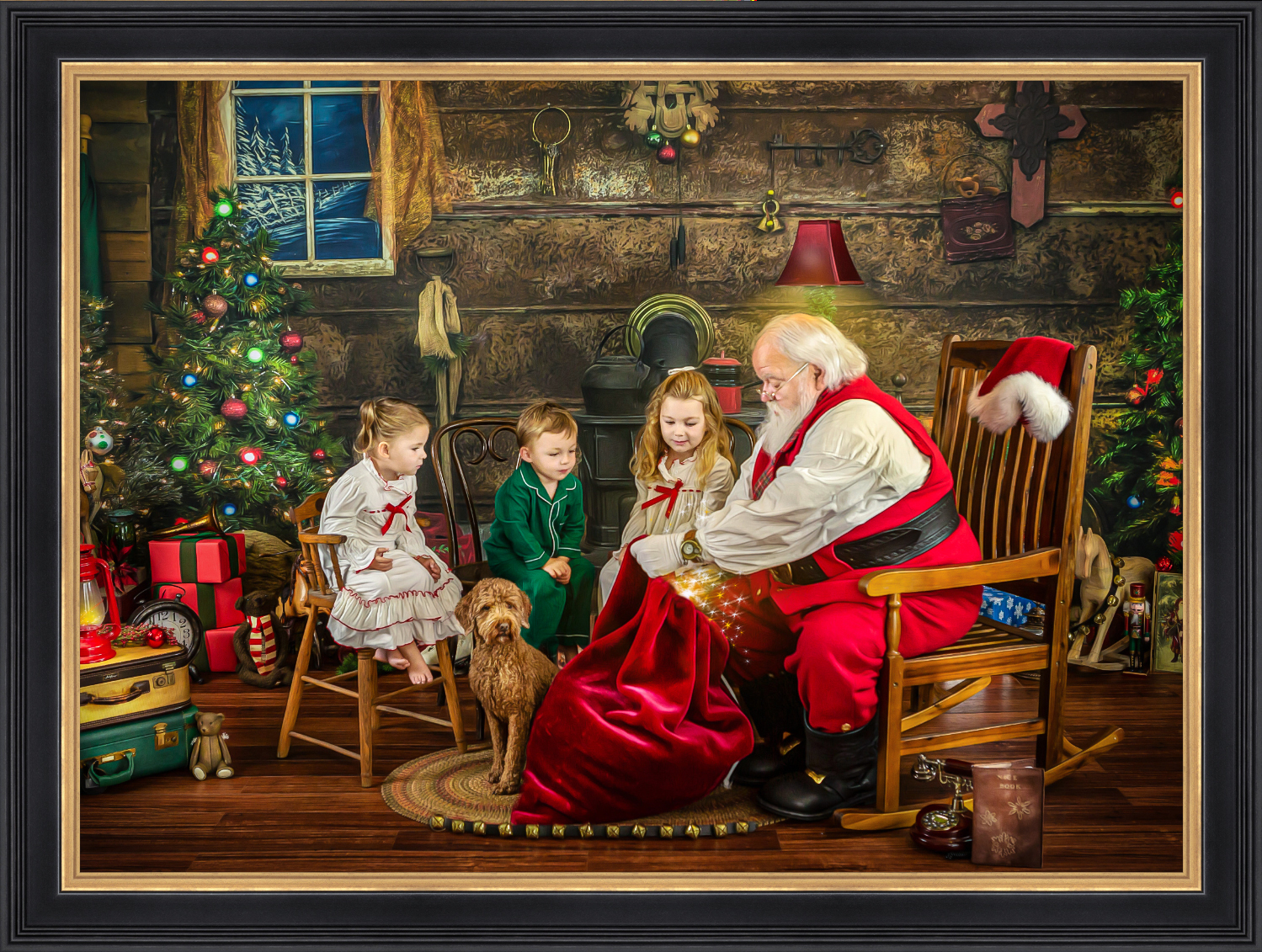 When we think of Christmas, we think of magic, love, anticipation, and wonder. Step back in time and watch your child's eyes grow wide when they enter Santa's workshop for a magical Christmas experience. Your child's hour-long private visit with Santa Claus includes everything from cookies and gifts to toy decorating and a touch of magic. The one-on-one experience your child has with Santa will be like no other.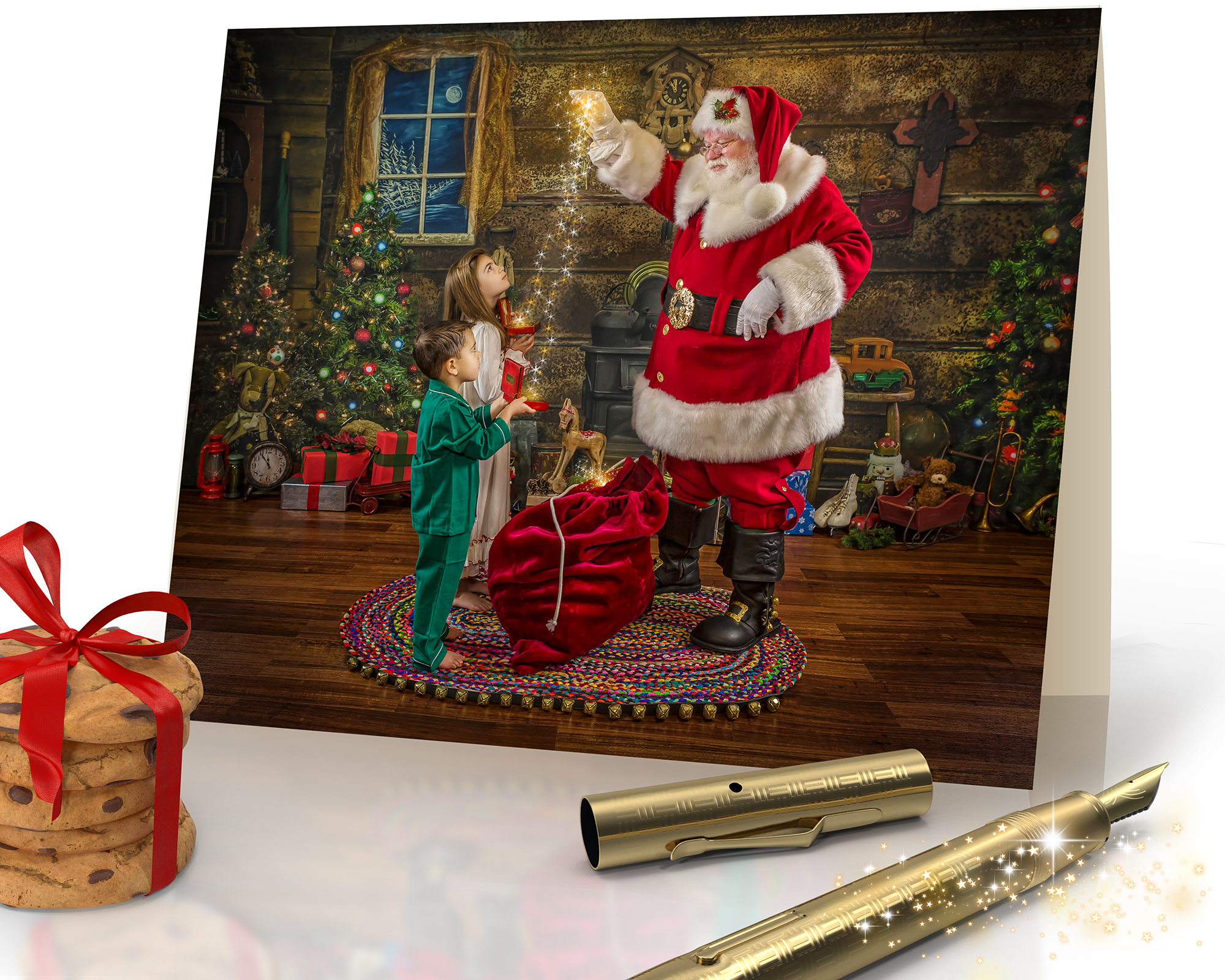 We know how important these moments are, so we make sure you always feel comfortable and relaxed while working with us. We understand that your family's Christmas portraits are a gift to be treasured. That's why we offer our Fine Art Santa photo sessions as hour-long sessions in a relaxed studio setting, provide the outfits for your children, and give you the option to include parents and pets in some of the photographs. Our focus is on fine art photography and storytelling techniques to capture beautiful, magical moments that we turn into stunning wall portraits and heart-warming storybooks. We also take care of your need for gifts for your family, Christmas cards, and ornaments.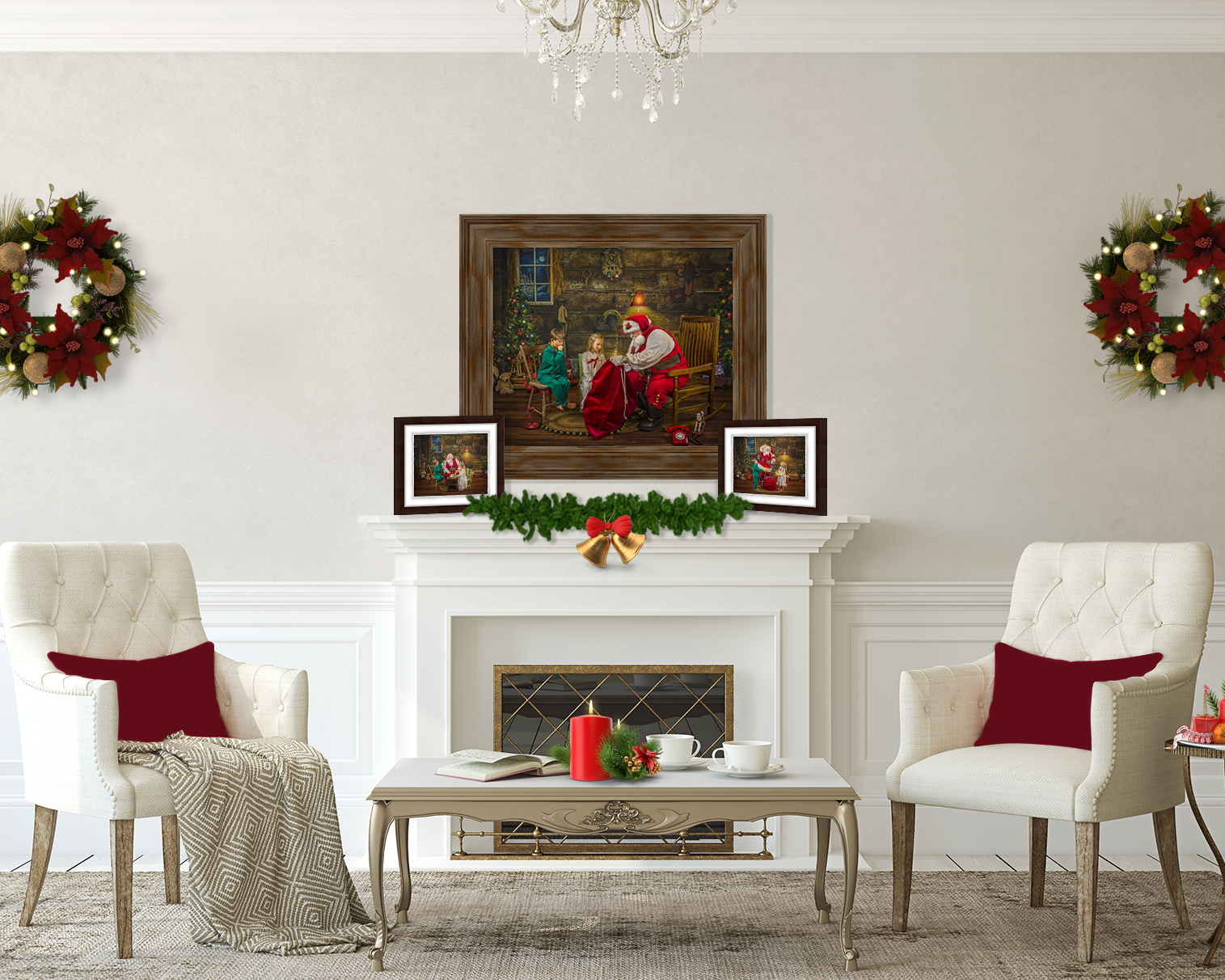 Your family deserves holiday portraits that are truly unique. We'll make sure your Santa portraits are nothing short of breathtaking. We invite you to experience a one-of-a-kind session that will ensure your family's most treasured memories are preserved in stunning detail for generations to come.