Like many other businesses, we have closed our doors for the foreseeable future. All consultations and photo sessions have been postponed to a later time in order to do our part in keeping everyone safe and healthy. Unfortunately, not all sessions can be rescheduled because of their time-sensitive nature. It breaks my heart to cancel maternity and newborn sessions, but we just can't take any risks.
If you are getting close to your due date or you feel like moving around gets more difficult every day, I'd like to encourage you to take your own maternity photos. Don't own a camera? A cell phone will do! Have your husband, partner, or kids be the photographer. Experiment with the timer on your camera or phone for some self-portraits or family shots.
Taking these kinds of photos is not about achieving professional quality photographs, it is about not missing out on precious memories. Maternity and the first few weeks after the birth of a child are moments you won't be able to recreate, and they'll be even more special a few years from now. You may regret not being able to be pampered by a hair and makeup artist and to enjoy your professional photo session, but I know you WILL regret not having any photos at all. Let me help you take special photographs with some tips I have put together.
I have also added a few photos to provide you with some inspiration. Keep it simple. You don't need fancy outfits, props, or dozens of images–but do take a few photos that you can hold onto. Take photos for yourself and for the little one that soon will be born.
1. When should I plan for photos?
A good time to take photos is anywhere between 30-36 weeks. Your belly will have a beautiful round shape, and you will still able to move comfortably. That being said, each expecting mom is different and there are no absolute rules against doing your photo session outside of this recommended timeline. As long as you can see 'the bump' and feel well, then you're good to go!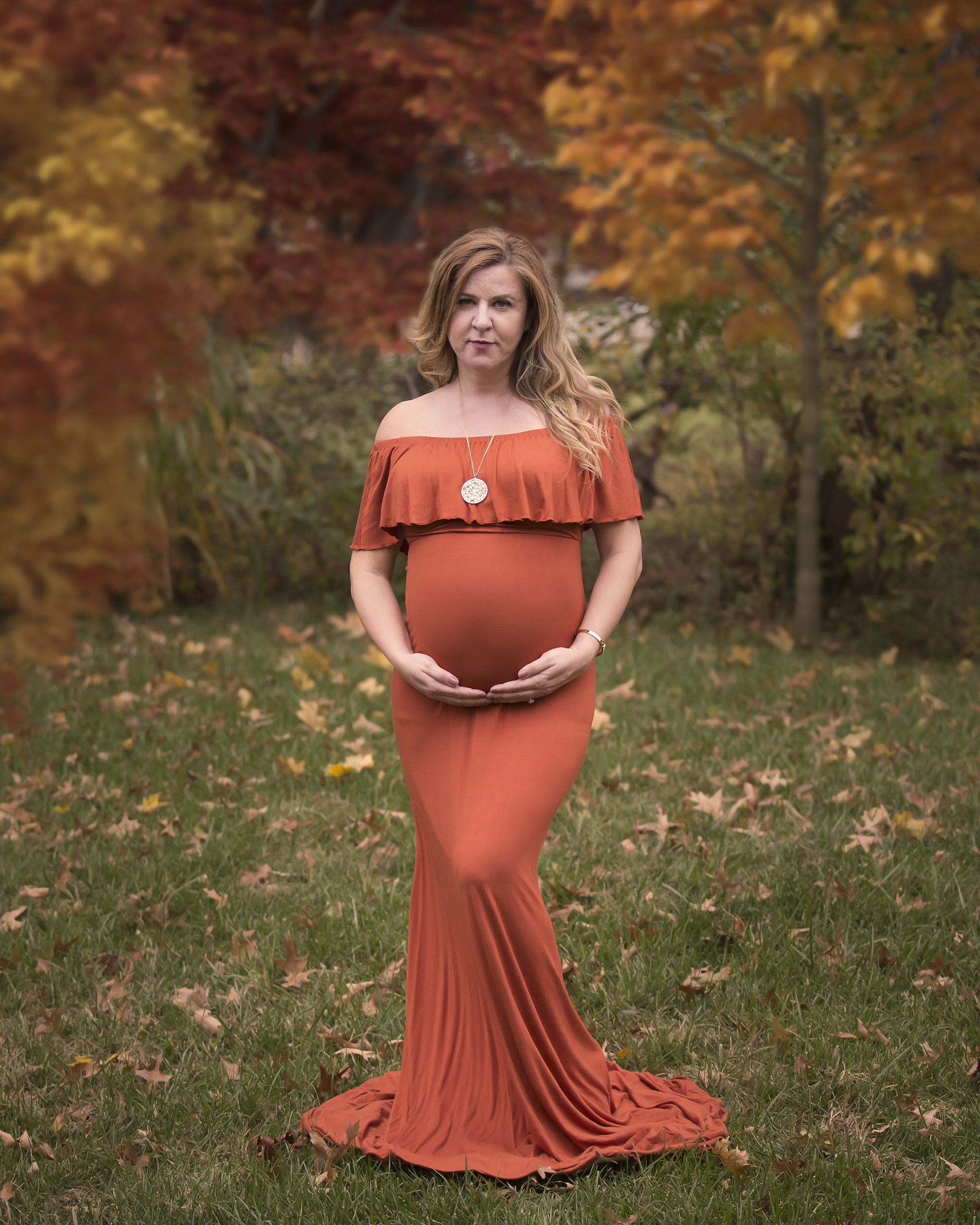 2. Location
If the nursery is set up, you can start there. The couch in your living room or your bed are both options for sitting or lying down on. Just keep in mind that it may be difficult to take beautiful photos if there is not enough light or if there is too much sunlight coming in through a window. If lighting is an issue, it may be a better option to go out in your backyard or to a park. Avoid bright sunlight–an overcast day is the best weather to avoid harsh shadows and squinting from the sun.
3. Look at your surroundings
In addition to finding good lighting and a comfortable location, avoid clutter and unnecessary items in the background of your photos. Try to incorporate a plain background, like a wall, or things that add emotion for the best results.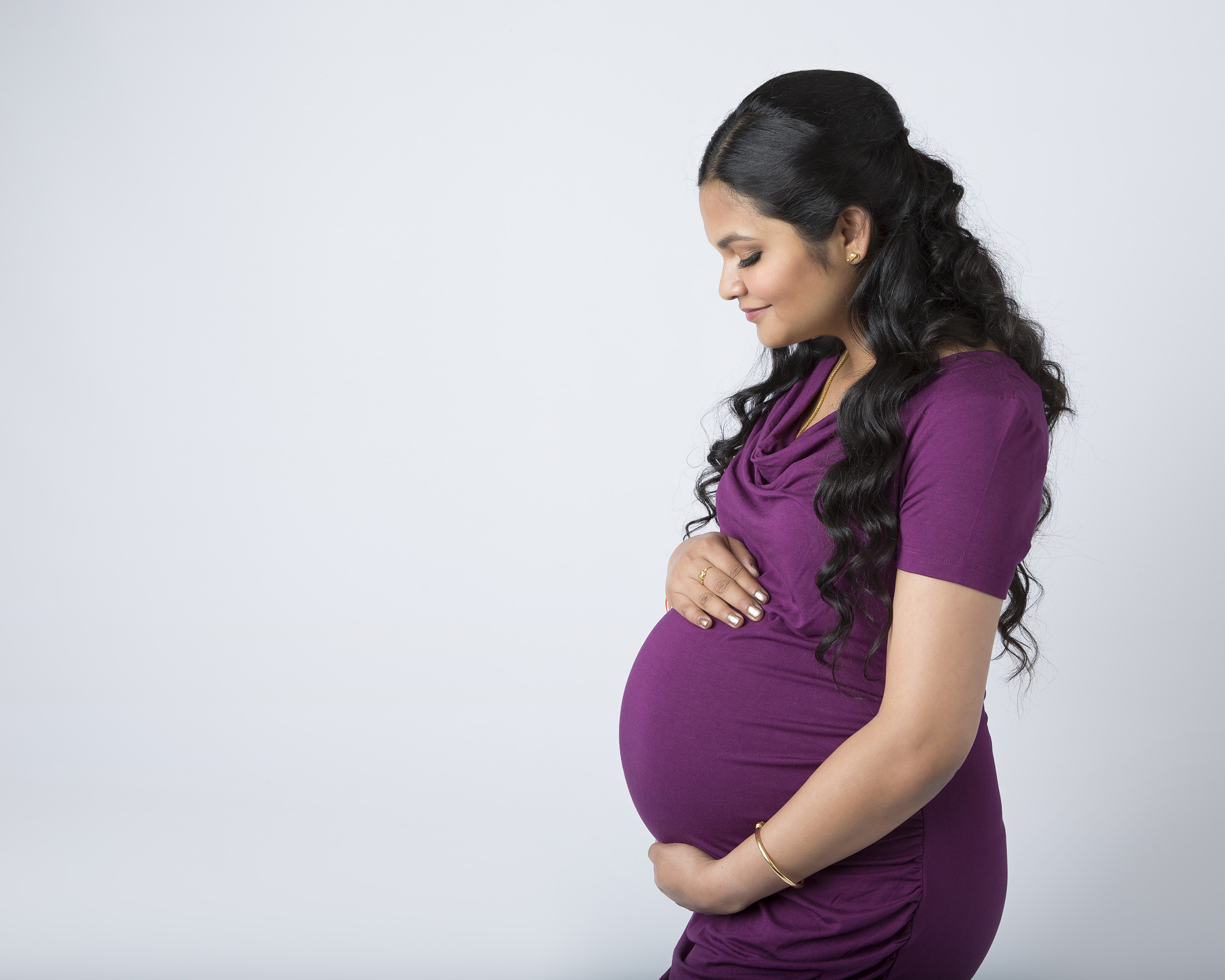 4. Wardrobe
Choose something that makes you feel comfortable and beautiful. If you don't want to expose your belly, wear form fitted clothing so that the photos can still capture the bump! Pick something casual like jeans and a tank top or wear a more formal "clingy" dress. Jeans and tank top are a great option as well if you'd like to show the belly, since
you can just pull the top up and wear a pair of unbuttoned pre-pregnancy jeans. A maternity dress that opens in the front is another option to show the belly, if you want to wear something a bit more formal. Simple jewelry, a cute scarf, or a flower in your hair all make nice accessories.
5. Hair and makeup
I always recommend that expecting moms have their hair and makeup carefully done. Many women are used to doing it themselves on a daily basis. If you're unsure, just style your hair like you normally do and add some mascara and lip gloss for a natural look. Don't overdo it–a simple and fresh look is best. Make sure your nails look nice; you don't want chipped nail polish to stand out in the photos. When you look back at the photos, you'll see your own natural glow enhanced with light makeup touches and styled hair to make you feel even more beautiful.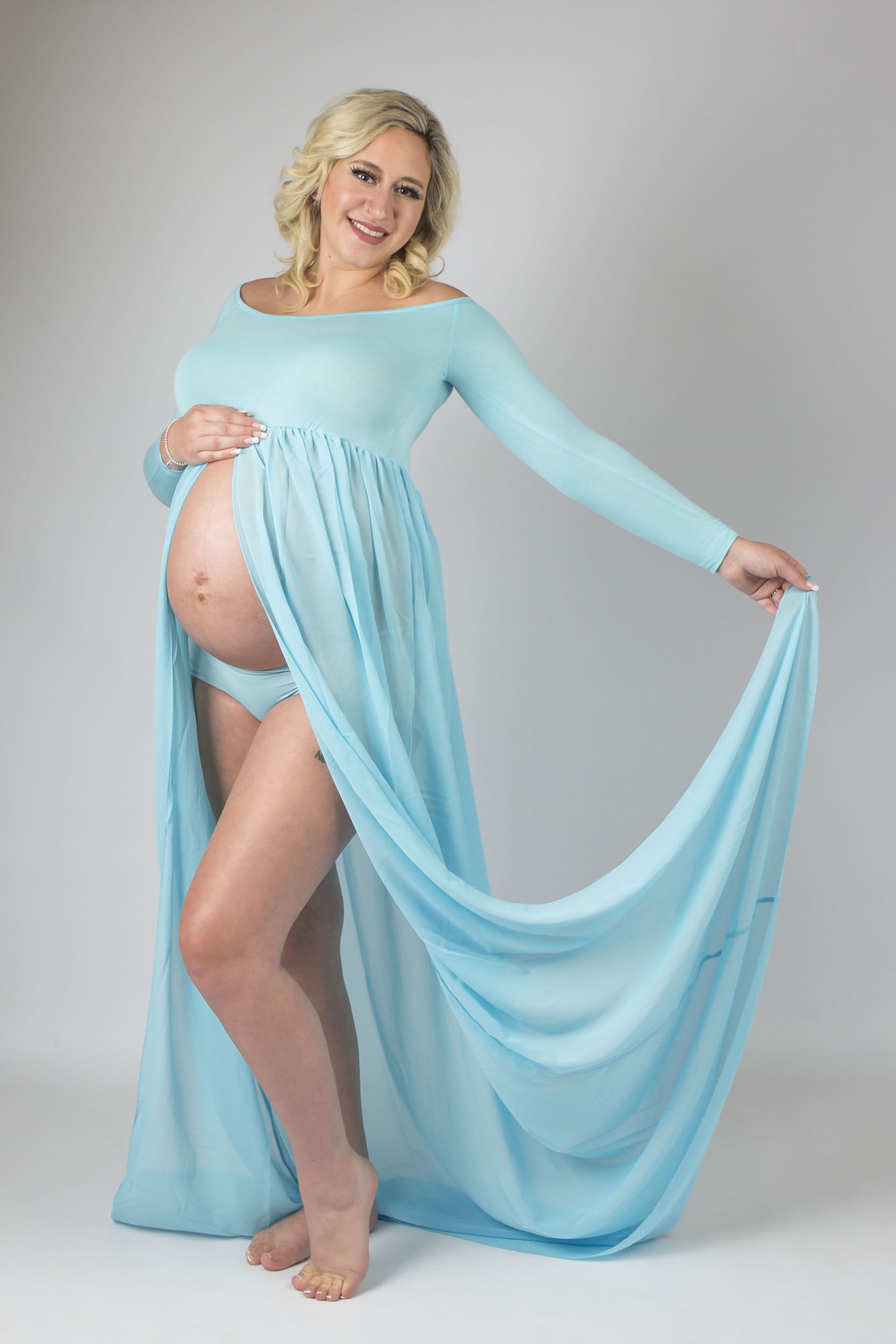 6. Posing
Great photos are made when you are comfortable in the pose, the location, and in your outfit. Maternity photography is all about the belly. Hands and legs are important tools to ensure the focus stays on the belly. Place both hands below the belly or one hand above the belly and one below. Standing at an angle toward the camera with your knee bent is one of the most flattering poses.
7. Include your husband/partner and your children
Get close and cuddle. Maternity photos are all about the emotion and anticipation. Interaction with the rest of the family is always more intimate and meaningful. Have dad or the kids put their hands in your belly. Just have fun!
8. Make it personal
Do you have any memorable things connected to the pregnancy? Maybe your best friend gave you a little stuffed animal for the baby, or grandma knitted a blanket for the nursery, or you found the perfect little pair of shoes for the baby. You may even want to incorporate an ultrasound image into the photos. There is no wrong or right way items to include if they feel special and important to you. If it's special now it'll be special and meaningful later.
I hope these tips are helpful for everyone out there who isn't currently able to schedule professional photo sessions. I'll be here to answer any questions you may have. Don't hesitate to email or call.