Do you remember the cozy aroma of gingerbread cookies that filled your childhood home every Christmas? The warmth and laughter as your family gathered to decorate the tree, each ornament a small chapter in your family's holiday story? Those were the moments that made Christmas more than a holiday—they made it a magical family tradition, imprinted on your heart forever.
Here you are, years later, the keeper of those traditions, recreating and adding to them for your own little ones. Every carefully placed decoration, every batch of cookies, and every carol sung is another layer of your family's holiday legacy. But in the whirlwind of December days, have you ever stopped to wonder: How will your children remember these precious traditions?
This is where ArtCafe Photography steps in, with not just one but a variety of Christmas setups designed to bring your family's holiday traditions to life.
Timeless Charm on September 30th and October 1st
Step into a setting decorated with warm, earthy tones and rich red accents that evoke a sense of nostalgia. This set is perfect for families who cherish vintage charm.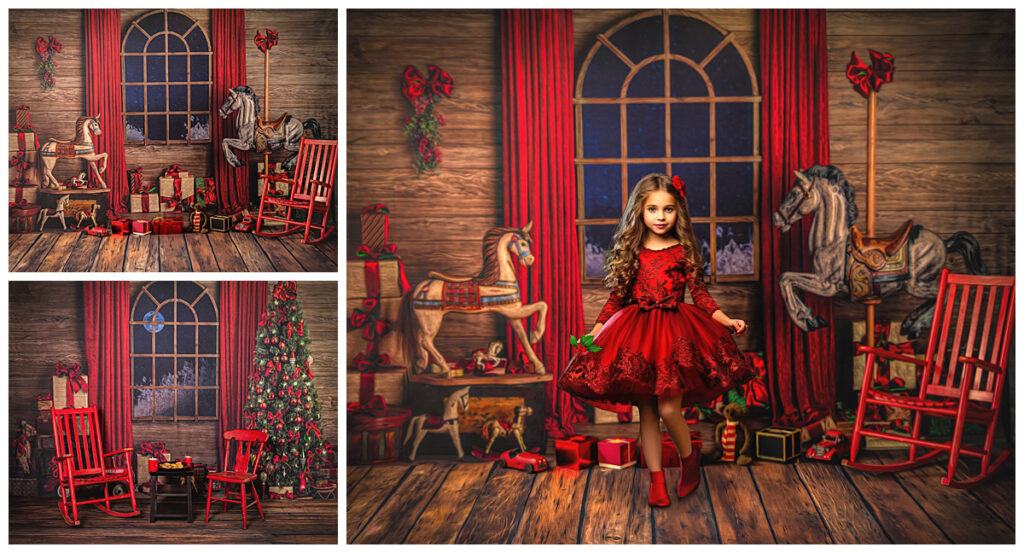 Wonderland Slumber on October 7th and 8th
Enjoy a beautiful winter wonderland outside the windows while snuggling up with soft blankets and fluffy pillows, surrounded by whimsical holiday decor. It's a cozy space where love, laughter, and the spirit of the season come together.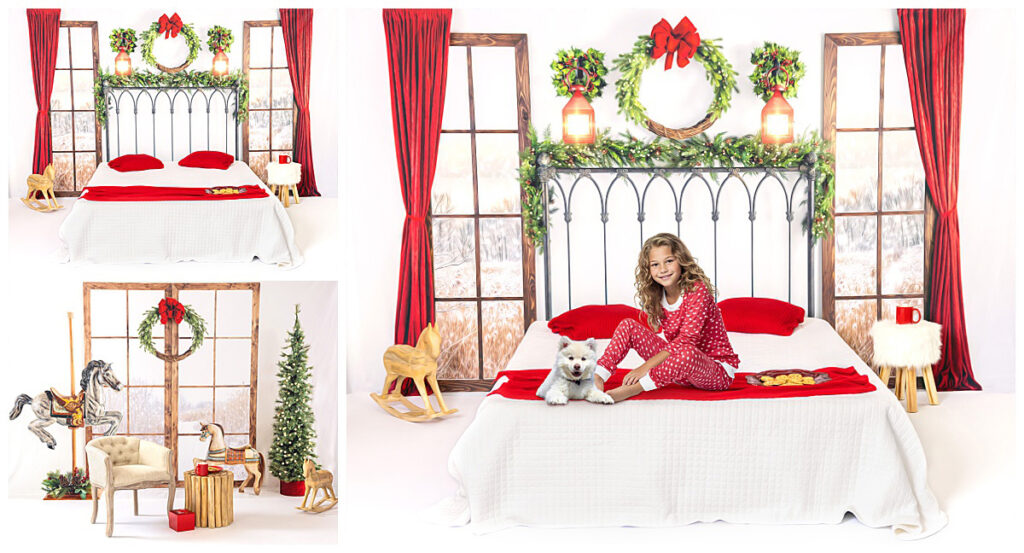 Hot Cocoa on October 14th and 15th
How about a cozy cabin setting, where candlelight flickers and memories are made? Wrap your hands around a warm cup of cocoa, and let the season's magic fill the air.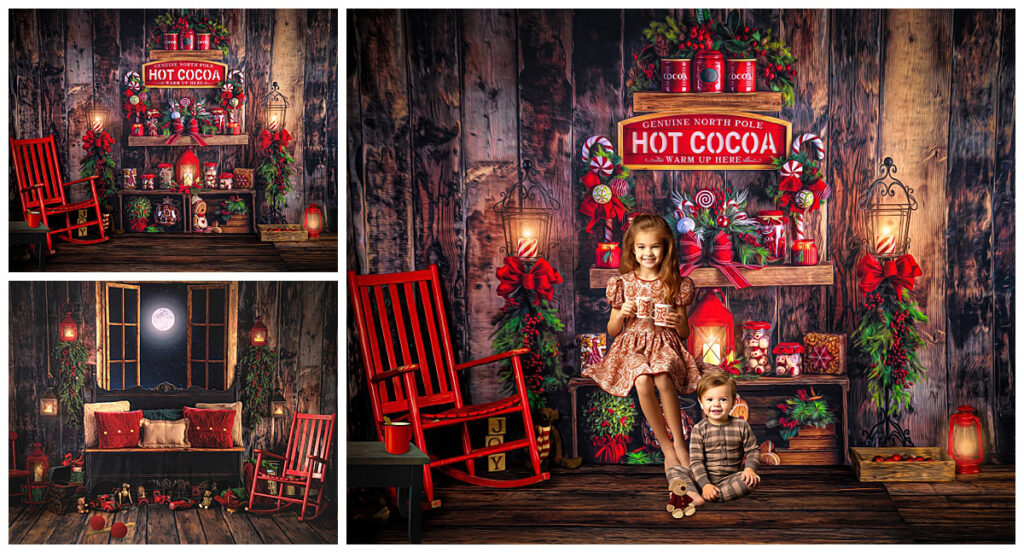 Magical Santa on October 20th-22nd and November 10th-12th
The most heartwarming experience of them all! Watch your child's eyes sparkle with wonder as they enter Santa's workshop, a magical world where dreams come alive. During an hour-long adventure, they will be immersed in the warmth of Santa's company, sharing laughter and enjoying milk and cookies together.

Merry & Bright on October 28th and 29th
Enter our snowy white wonderland, where Christmas trees, holiday garlands, and warm lights create a magical backdrop for your family's holiday season.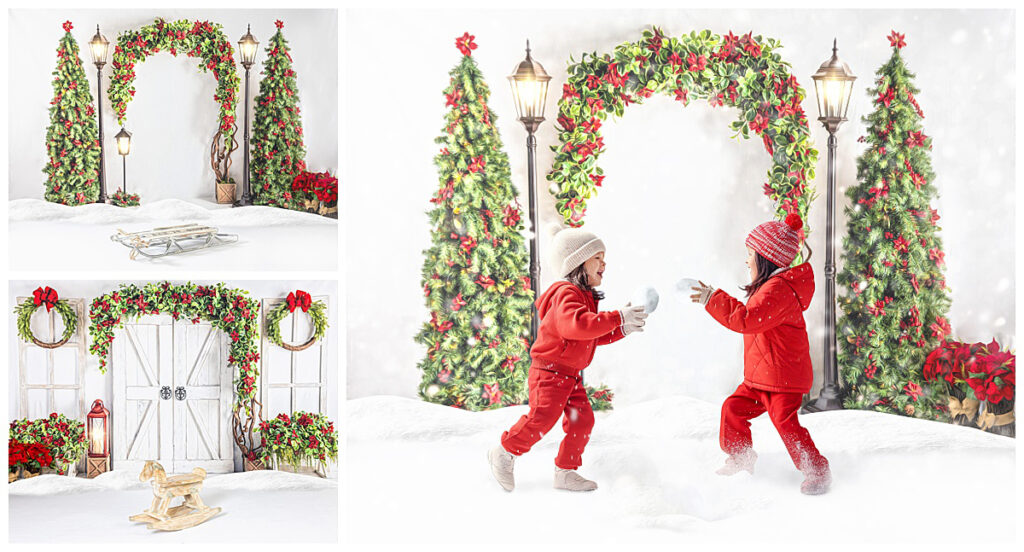 Holiday Baking on November 3rd and 4th
Do you like Christmas cookies? Then, gather around the kitchen counter, aprons adorned and rolling pins in hand to create delicious family memories. Yes, we're really baking!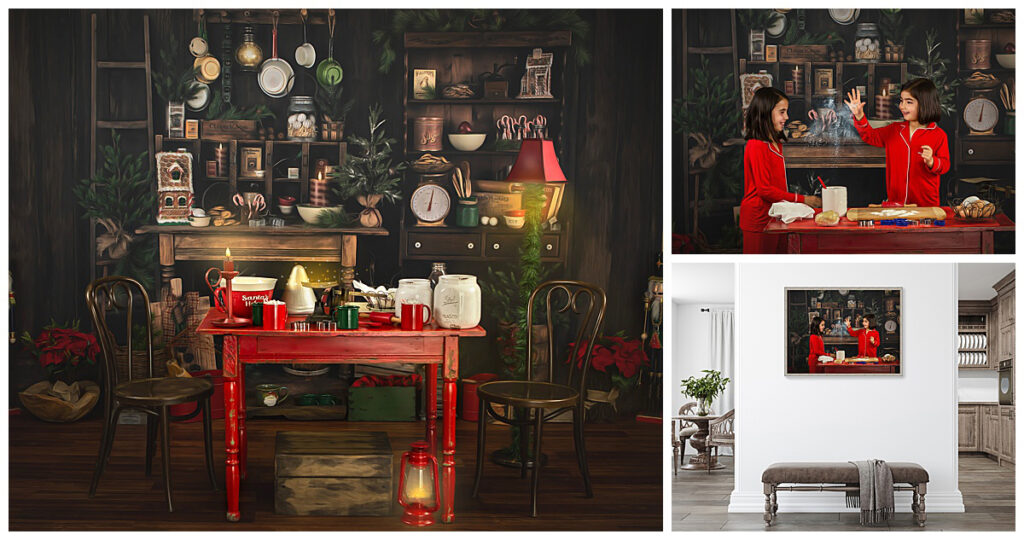 Magical Snowman on November 17th and 18th
Dress in cozy outfits and visit our imaginary winter wonderland, filled with snowball fights, sleigh rides, and hot chocolate delights. Build a magical snowman who comes alive, adding an extra touch of whimsy to your family portraits. These sessions are not just charming and fun; they're a delightful experience for every family member, regardless of age. Bring your pets, too!
Christmas Fantasies on November 17th and 18th
In your magical holiday fantasy world, you have the power to design your own dream scene, where anything is possible. Transform into mischievous yet loveable naughty elves or become Santa's delightful helpers. It's a fantastic bonding experience for the whole family as you plan your perfect adventure.

In a season that can sometimes blur into a whirlwind of to-do lists and social commitments, what truly lasts are the traditions we share and the love that binds us. Let's add some holiday magic to your family's legacy, giving you a lasting memento of these treasured moments.
So whether it's the classic beauty of 'Timeless Charm' or the culinary fun of 'Holiday Baking' that calls to you, there's a unique setting just waiting to frame your family this festive season. And while the cookies may crumble and the snowmen may melt, these captured moments will remain timeless and radiant for generations to come.
Don't let another holiday season pass by in a blur. Secure a spot in one of our limited sessions and make this year's Christmas a chapter in your family's storybook that no one will ever want to skip. Because, after all, aren't the best parts of the holidays the moments we wish we could live over and over again?